Crew
---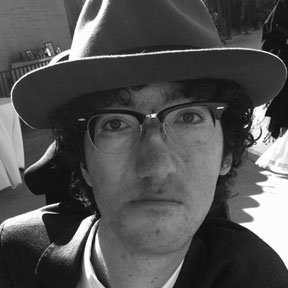 Michael Carnick
Screenwriter
Michael is a screenwriter and playwright from San Diego, California. In 2005, while studying Theatre and Dance at the University of California, San Diego, Michael was unanimously voted for first place at the 50th anniversary of the Samuel Goldwyn Writing Awards. He was the first undergrad to ever receive this prestigious award.
After graduating from UCSD, Michael continued to write screenplays and stage plays, many of which have been turned into live performances. While attending the University of California, Riverside for his MFA in Creative Writing for the Performing Arts, Michael was selected as a Finalist for the Kennedy Center ACTF Region VIII New Play Festival two years in a row. In 2012, his play MARLON AND MOMMA was performed at UCR's New Play Festival. Michael graduated from UCR's MFA program in 2012.
Michael was born with a rare physical disability which confines him to an electric wheelchair. His work is often centered around the themes of disability awareness and the human experience of being a minority.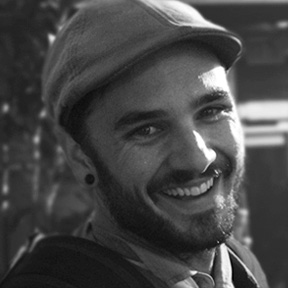 David Conley
Director
David is a multi-faceted filmmaker from Southern Oregon with a passion for story and a drive for artistic expression. David discovered filmmaking while working toward a bachelor's degree in Photography from Southern Oregon University. Shortly after graduating college, he attended the Vancouver Film School in Vancouver, BC where he transitioned from still photographer to filmmaker.
Continuously striving for quality projects, David has worked as a cinematographer on an array of features, short films, music videos, commercials, promotional materials and behind the scenes. His most recent feature "Bounty Killer" is set for a nationwide theatrical release early this year.
With great ambition and a creative eye, David is constantly seeking to grow as an artist and filmmaker.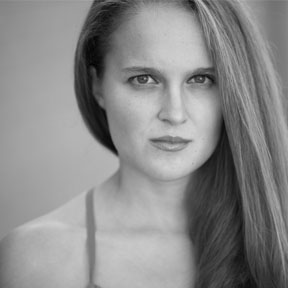 Melissa Harkness
Producer
Melissa is an actor, playwright and screenwriter from Memphis, TN. She has produced several original works including a web series, "Tubers," and "The Cannibal King," a play that debuted at the 2012 Hollywood Fringe Festival.
After graduating with a BFA in Theatre Performance from the University of Memphis in 2009, Melissa traveled west to study writing. She received her MFA in Playwriting/ Screenwriting from the University of California, Riverside in 2011.
Since coming to LA, Melissa has appeared on stage with the Porters of Hellsgate in "The Merchant of Venice" and has written several noteworthy screenplays including "Shotgun," which was a Finalist in the 2010 Write Movies International Screenplay Competition and a Quarter Finalist in the 2010 BlueCat Screenplay Competition.
Melissa is interested in projects with heart, the ones that keep you glued to your seat and unable to forget what you saw.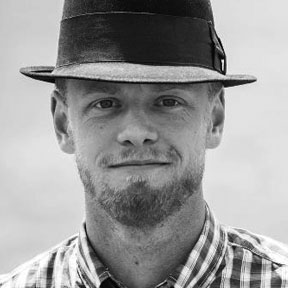 Matthew Harvey
Production Designer
Matt is a talented photographer and art director. Originally from Minnesota, he came to LA unemployed and fell backward into film production. As an art director, he has worked on two feature films as well as several commercials. This will be his second short film following "The Kid."
To Matt, being a designer is like being a detective, one must search for clues to uncover who people are and why they act the way they do. Matt spends a lot of time analyzing a script and its characters in order to give them depth. He makes decisions for each character that define them, the type of furniture they own, the kind of toilet paper they use and so on.
Matt has studied all over the country and traveled abroad several times. In his spare time, he builds and designs furniture. This makes him a very hands-on production designer who puts a lot of his own sweat into every project.
Cast
---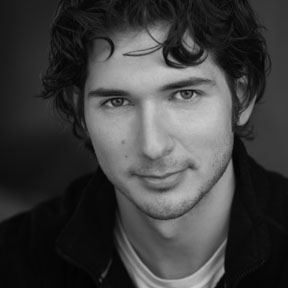 David Holt
"Orson"
David was born in Atlanta, Georgia. After graduating highschool, he attended college at Western Kentucky University. He studied for four year, earning a BFA in Theatre with an acting emphasis. In those four years, he starred in 15 shows ranging from Shakespeare to Brecht and performing in three dance concerts. David studied for one summer of summer stock at Williamstown Theatre Festival as an apprentice. He has said about Williamstown... "It was one of the greatest learning experiences of my life. Not because of the amount of success I had, but from the lack thereof and the realization at just how much I had to learn." From there, David went to New York City to work in theatre, all the while continuing to study and grow. While in NYC, he starred in Shakespeare as Benedict in Much Ado About Nothing as well as in new plays such as Confessions of a Stalker where he played Phil, the stalker.
While having done everything from Shakespeare to contemporary drama to new and classic comedy, he decided that he really wanted to pursue film and in 2010, moved to Los Angeles. After striking it a bit lucky in the first six months where he played The Grinch at Universal Studios and booking a commercial that paid his bills for the first year, he has moved on to be a bit more focused in what he came out here to do...film. Having already starred in a few short films, he is currently writing three others and is always working to find the next challenging film role. The role of Orson is proving to be one of his favorites so far.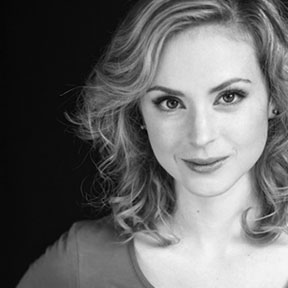 Emily Goss
"Janice"
Emily grew up in the San Francisco Bay Area. She graduated from the University of Southern California in three years with a BA in Theatre. Her work at USC includes Anna in "Anna Karenina," Suzanne in "Picasso at the Lapin Agile," an original solo performance piece, and tons of student films.
After SC, Emily lived in England for a year. She studied classical theatre at the London Academy of Music and Dramatic Art with an incredible, fun-loving international ensemble. However, she's thrilled to be back in LA and focusing on film. Her recent work includes the feature "I Snatched Andy Warhol" (Burbank International Film Festival, Beverly Hills Film Festival), and the shorts "Took A Bullet," (New Filmmakers LA), and "Rift" (Lewiston Auburn Film Festival).
She's constantly curious and ready to play; eager to explore another point of view and encourage her community to imagine a different way of life.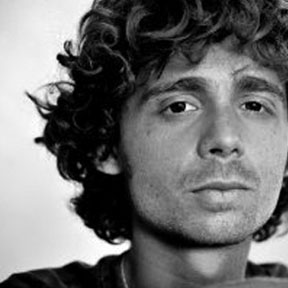 Joey Capone
"Brad"
Joey has been acting in television and film for over 10 years. His credits include roles on TV series such as Charmed, Weeds and Head Cases, films such as Little Black Book and Carlos Spills the Beans and short films such as One Two and Disposable. In 2012, Joey won best actor at the Downtown Independent Film Festival LA for his role as "Steve Boyle" in Carlos Spills the Beans, a film he cowrote with friend Brian McGuire.
In addition to acting, Joey has been an assistant director and producer on multiple projects including The Black Belle and On Holiday. Joey has worked in every aspect of the film industry from writer's assistant to set PA to Art Dept. to Craft Services; these roles have better informed his performances as an actor and made him more fully appreciate the cinematic process.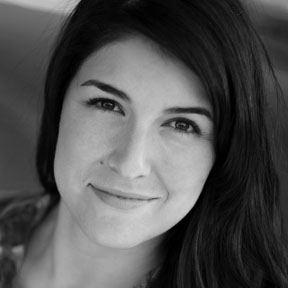 Juliet Lopez
"Anjelica"
Juliet is an actor, screenwriter, and whitewater river guide who grew up in Santa Fe, New Mexico. After earning her BFA in Theatre Performance & Directing from Arizona State University, she gave the stage and spotlight a bit of a break to pursue her other dream: becoming a whitewater guide in the Grand Canyon. After a handful of awesome river seasons, where she befriended people from all over the world, Juliet returned to her home state, where the film industry has taken an impressive hold. She cut her teeth on some amazing projects including "Thor", "Breaking Bad", "Ten Year" and the comedy web series, "Enter the Dojo". Last summer she decided to "go pro" and make the big move to Los Angeles.
When it comes to acting, Juliet loves the process of getting inside her character to find what makes them tick and bringing those nuances to life. There are few things more exciting than the creation of a detailed history, and it's no surprise that the personalities of her characters, both acted and written, are pulled and blended from the very real people she has had the privilege of meeting during her travels. While her parents may worry that this will lead to some severe schizophrenia one day, she would argue that at least she'll be the most interesting schizophrenic in the room.
There's always a bright side.
Amy Albert
"Oblivious Mother"
Amy is a stand up and improv comedienne who's performed all over the US and UK in clubs, theaters and festivals. Her critically acclaimed one woman show, Delilah Dix-America's Showgirl, was seen in the Edinburgh Fringe Festival(critics pick) Hollywood Fringe Festival (critics pick) Women in Comedy Festival in Boston and ANT Fest at Ars Nova in New York. She was a series regular as a GAA Player on ABC performing Twitterpiece Theater every week, and will appear as Amy in the Sondheim musical Company opening in February. Check out her antics at www.laughatamy.com.